COMPLETE LEARNER MANAGEMENT RIGHT AT YOUR FINGER TIPS
Here you can enrol users with a multitude of simple methods. Get started by pressing the 'Users' button below. You can also track progress and more by using the 'Reports' button.
If you'd like to tag in some help, you can also recruit additional group administrators by inviting them here.
Check our Knowledge Base for further help.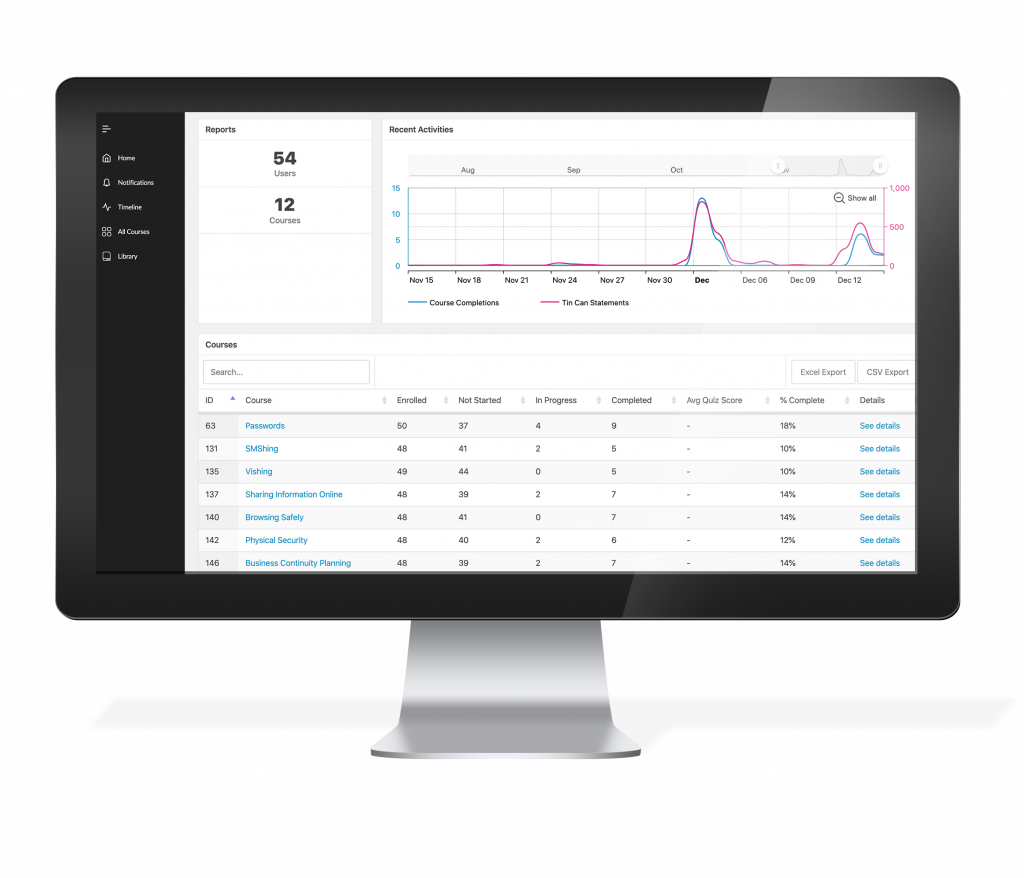 HAVE YOU SEEN ANTIPHISH?
AntiPhish is our advanced, consultant led phishing platform. Decide from hundreds of sophisticated phishing emails, view statistics and plan your awareness campaigns with our principal consultant.
With our targeted training options, users that click can be triaged and placed directly into training back here in the Knowledge Lab!