Cyber criminals never rest. They sleep with one eye open to continually find new ways to penetrate your home and workplace's shields, working hard to steal your sensitive information and data. Thankfully, you can ensure their efforts are futile by knowing what to look out for, how to catch unauthenticated individuals in their tracks, and how to implement effective physical security measures at home and the office.
The internet and digital technology have changed the world forever. No longer are we bound to the confines of four-walled office spaces. With a laptop and an internet connection, we can work anywhere, anytime. The dawn of the web brought with it more freedom and flexibility than ever before, empowering mobile workers to be more productive. However, connecting to unknown WiFi can be risky, potentially exposing your sensitive information to prying eyes.
After successfully completing this course, you will be able to:
Make informed decisions with confidence to ensure uncompromised security when working remotely
Prepare for device loss via theft or misplacement, and how to prevent unauthorised access even from afar
Create and maintain a more secure computer and server environment at home and work
Build effective security practices at your household and office spaces
Understand and evaluate the security risks of various unauthenticated visitors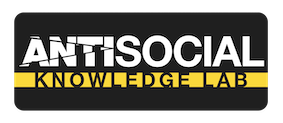 Login
Accessing this course requires a login. Please enter your credentials below!